After the success of the #ItsOkToBeWhite 4chans /pol/ board has thought up another genius poster campaign to trigger leftists. After the death of many Americans by illegal immigrants people are finally starting to fight back against those who wish to give them free reign to commit crimes without consequence.
You can print out the above poster and on the night of January 21st put them up around your local college campus or town!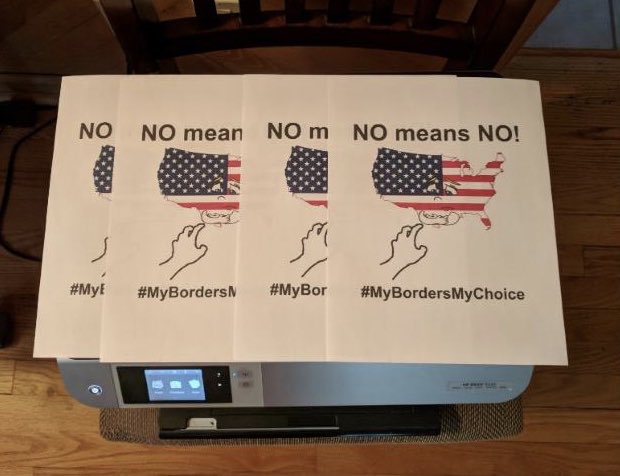 My borders, My choice. No Immigration Without Consent! 
Every country has a representative! Dont feel left out
MY BORDERS MY CHOICE!